Hi there, I think this is a great game, kind of like Advance Wars if it was an RTS.
The game has amazing terrain generation, in my opinion it is what keeps each playthrough fresh.

I think it has potential for further development, maybe nothing over the top but just adding some more building types, unit types and climates. I would be able to help for free perhaps with some coding and (mediocre) artwork if you are interested, kind of like a fan edit of your game.
I am interested also, what would be the approximate maximum units the game can handle, I've had a few battles in it with large numbers of units, but I am wondering if it could perhaps extend to the thousands because of low resource usage. I've had a few battles with 100+ troops and those were pretty fun. Here is a screenshot of a smaller battle below of about 50 troops.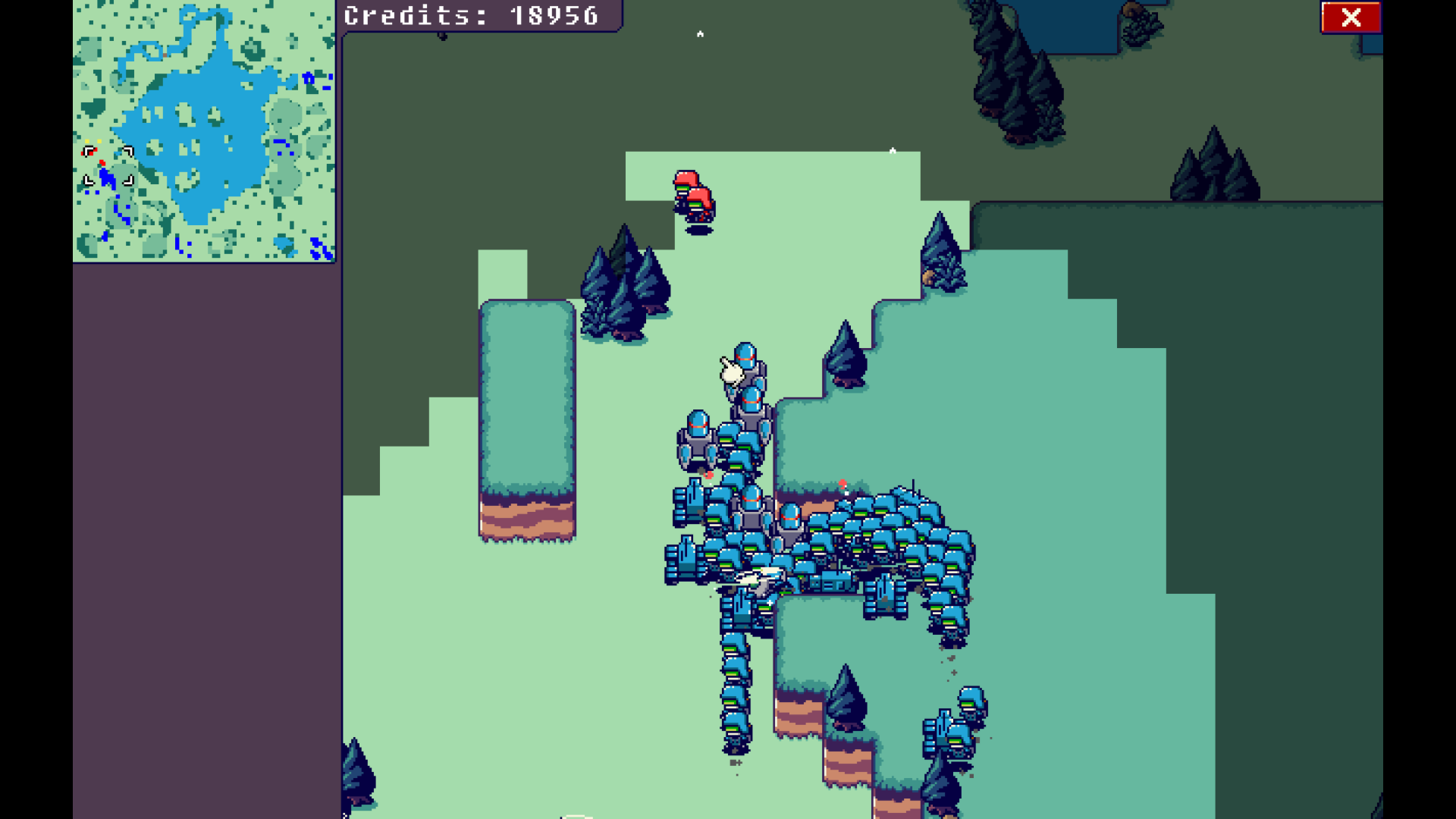 Would it be possible that the game could be run on HTML5 or other similar web based platform?
Congrats on the win btw, defs a neat little game.
EDIT#1: What engine/software did you use to create this?
EDIT#2: Here is my site (Blurry Games) if you want to check out any of my work
EDIT#3: Regarding EDIT#1 I see that you used Cerberus-X, Monkey-X and Monkey2. I am unfamiliar with using those though I am sure I can learn quickly.